What a dramatic pattern! These electric roses are outlined in deep, rich colors of red, blue, magenta, yellow, green and purple. The black background adds to the magical, mysterious feeling. This is a mousepad to liven up your home or office.
This Fun Tie is full of color!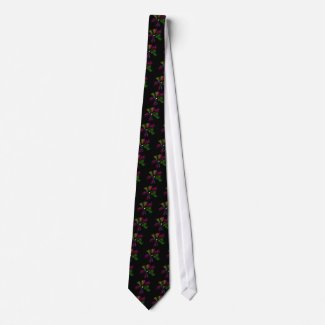 Fun
by
cowboy2011
Large poster of 35 drawings of native plants found on northern US and Canada prairies. Can be reduced to fit less expensive, smaller size posters.