This Rickshaw mini zero messenger bag features an image of an abstract pattern of woven horizontal bands. The colorful rainbow shades of red, purple, blue and black seem to glow.
This fine art note card features a lovely seasonal autumn day. The trees are brilliantly colored with fall foliage colors of red, orange, yellow, gold, green and brown. Two benches look out onto a pretty pond with water reflections. Take a stroll through this colorful park in the hills of Ithaca in the Finger Lakes region of upstate NY.
This cheerful, whimsical scarf displays a colorful abstract pattern of crisscross lines and stripes in red, orange, green, yellow, blue and black.
A very cool urban basketball poster
Fractal Spiral in Red and Black framing a red and black yin-yang symbol of balance, harmony, wholeness and unity, on a Casemate Case to decorate and protect your iPhone 5.
This lovely bridal shower invitation features a bouquet of scarlet red tulips and green leaves set on a pure black background. The image is repeated on the back. All text can be customized for your special event. Click
RED TULIPS
to view the entire collection.
Here is a set of gorgeous coasters with a multi-colored Autumn Maple leaf graphic design.
This seasonal fine art blank note card features an autumn scene of an apple tree full of delicious red apples, surrounded by green leaves and blue sky.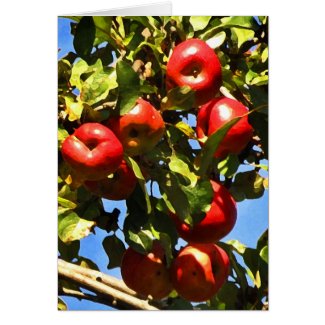 Red Apples
by
Bebops