Show your love for the planet and future generations with this tote bag. She is our children's future. Let's treat her with respect!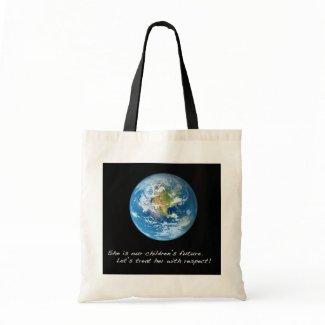 Respect the Earth Tote
by
Bebops
More
Earth Bags
A simply bold design in wide curving stripes. A 3-D effect in varying black, gray, and white tones.
Wrapped canvas photo print with a close up of a black swan. Customizable.