A still life is a work of art depicting mostly inanimate subjects, arranged attractively to create a composition of color and form pleasing to the eye. This 2017 fine art wall calendar is an eclectic collection of original digitally enhanced photography still life. The subjects include florals and food: wine and cheese in front of a brick wall, golden red apples, a jewelry box with faded dry rose flowers and a pearl necklace, a copper dish overflowing with grapes, two sages contemplating the universe, golden lilies on a paisley background, a collection of old books with a diary and dried flowers, the makings of a hearty soup, two red carnations on pearly white brocade, all the fixings for a batch of cookies, brilliant red tulips and a pasta dinner.
Great Danes are domestic dogs also known as the Gentle Giant or German Mastiff. The wonderful pet on this OtterBox iPhone 6 Plus is a gentle fellow with faun colored yellow, gold and brown fur, black nose, floppy ears and sweet, soulful eyes. He is one of the world's tallest dog breeds.
Postcard featuring a Bison cow and her calf, grazing on the plains of Grand Tetons National Park, with a 2017 calendar on the back. Photo by ©sjasis
This lovely 2017 calendar poster features an abstract design of grazing brown horses on a bronze gradient background.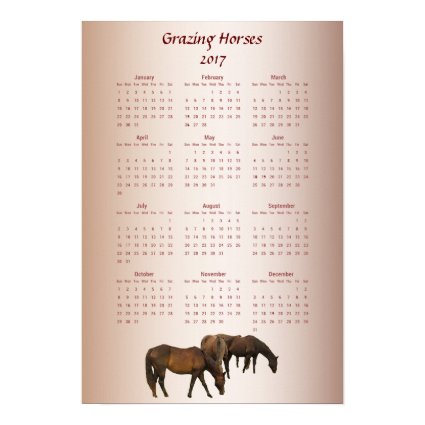 Grazing Brown Horses 2017 Animal Calendar Poster
by
Bebops
Browse Animals Posters online at
Zazzle.com
This beautiful tote bag displays a ripe, juicy golden brown pineapple with spiny green leaves set on a black background.
A custom family tree pillow with a monogram makes this a truly special gift for weddings, anniversaries, birthdays and more. Antique vintage loo design by Amelia Carrie in gold and brown colors.
A fascinating home decor collection featuring a primitive tribal abstract pattern of lightning and suns in earth tones of orange, red, black and brown. Products include pillows, lamps, bathroom accessories and stunning dining choices.
This Earth Day tee shirt features a delicate brown white-tailed deer moving through the snowy winter woods. She has stopped and turned her head because she heard a noise. Her big ears are alert. The face has white markings around the eyes and nose. The text reads: Respect the Earth. It can be customized to suit your needs.
Fox in Fall with Autumn Leaves Notebook Designed by Lark Designs